Navem Partners
I worked with real estate investment company Navem Partners to create a logo, brand identity, website, and deck template.
Look & Feel
Navem translates from Latin to sailboat, ship, vessel, boat, and board. We wanted to capture the essence of Navem being a guiding force in the sea of properties seeking investors, so we leaned into the nautical theme in a sleek, modern way.
Exploration
After font and color exploration, we landed on Option 2 for the Navem color palette and a mix of the Roboto and Roboto Slab fonts.
Logo Exploration
By modifying different letters of "Navem," I was able to concept sophisticated logos for the investment startup. The icon that resonated most with the team was the navigational arrow as the A in the center top execution.
Website
I built out mocks of the Navem landing page and About Us, Our Team, and Our Projects pages in responsive formats that work across desktop and mobile. The site is available here.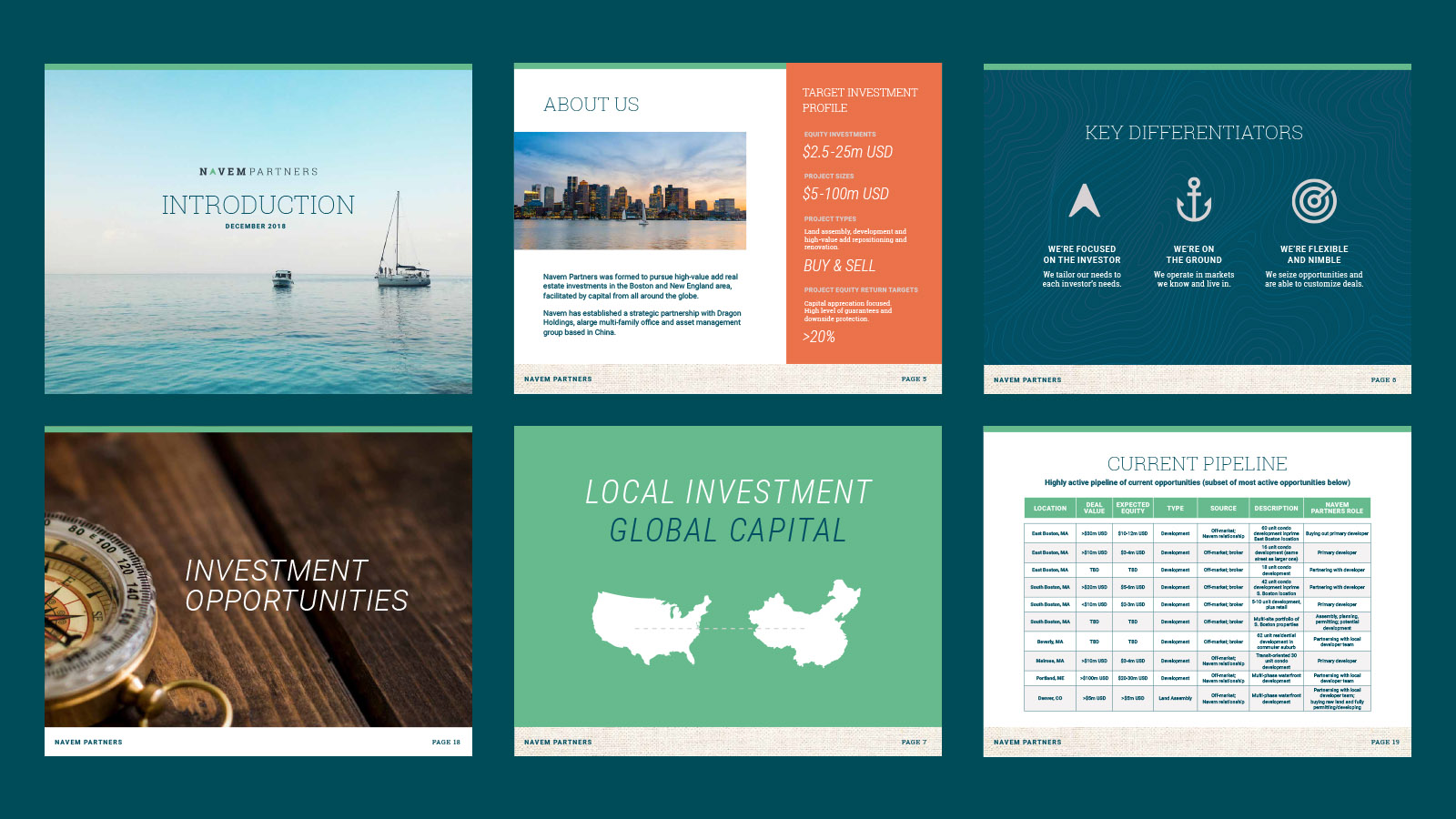 Deck Template
Here are a few examples from the Navem introduction deck that features stats, easy to read features, bold photography, and charts.