Blue Cross Blue Shield of Massachusetts
This award-winning one-page ad was made for the 2017 Boston Pride Guide with the strategy "No letter left behind" in mind. By flipping the idea of orientation on its head, we created "Proud."
Concepting
We found that many members of the LGBTQ+ community feel left out of advertising targeted at them, so we strove to design a piece that celebrates identity and orientation on a spectrum rather than a binary scale.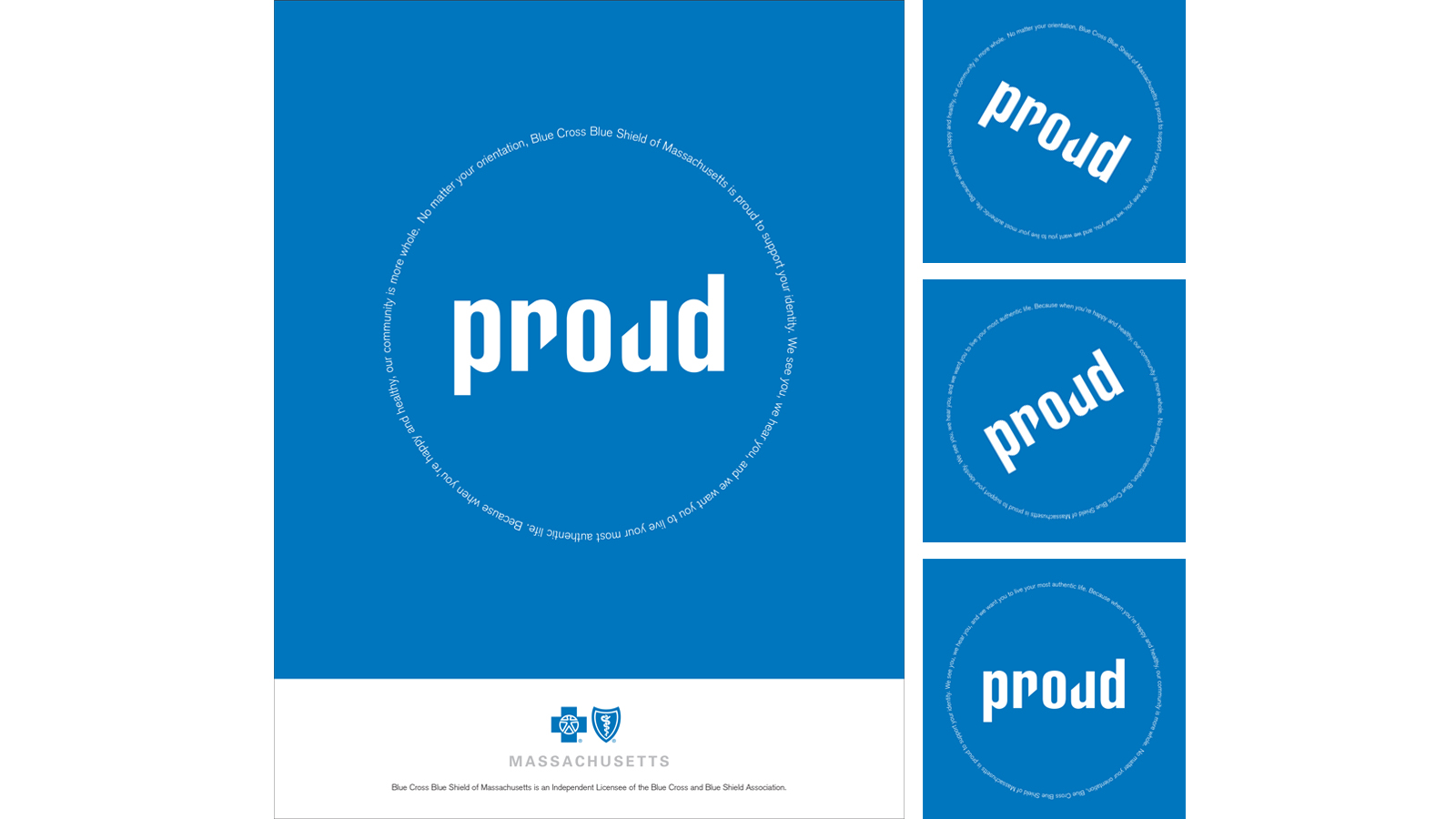 The Ad
"Proud" is an ambigram that reads from any direction, or orientation if you will. Blue Cross Blue Shield of Massachusetts loved this concept so much that they printed "Proud" ambigram pins to give out at the Pride Parade and used a rotating GIF for their social channels.