Western Digital
Internationally-recognized storage drive brand, Western Digital, tasked us with creating a campaign for their entire portfolio that was neither a brand campaign nor a product campaign.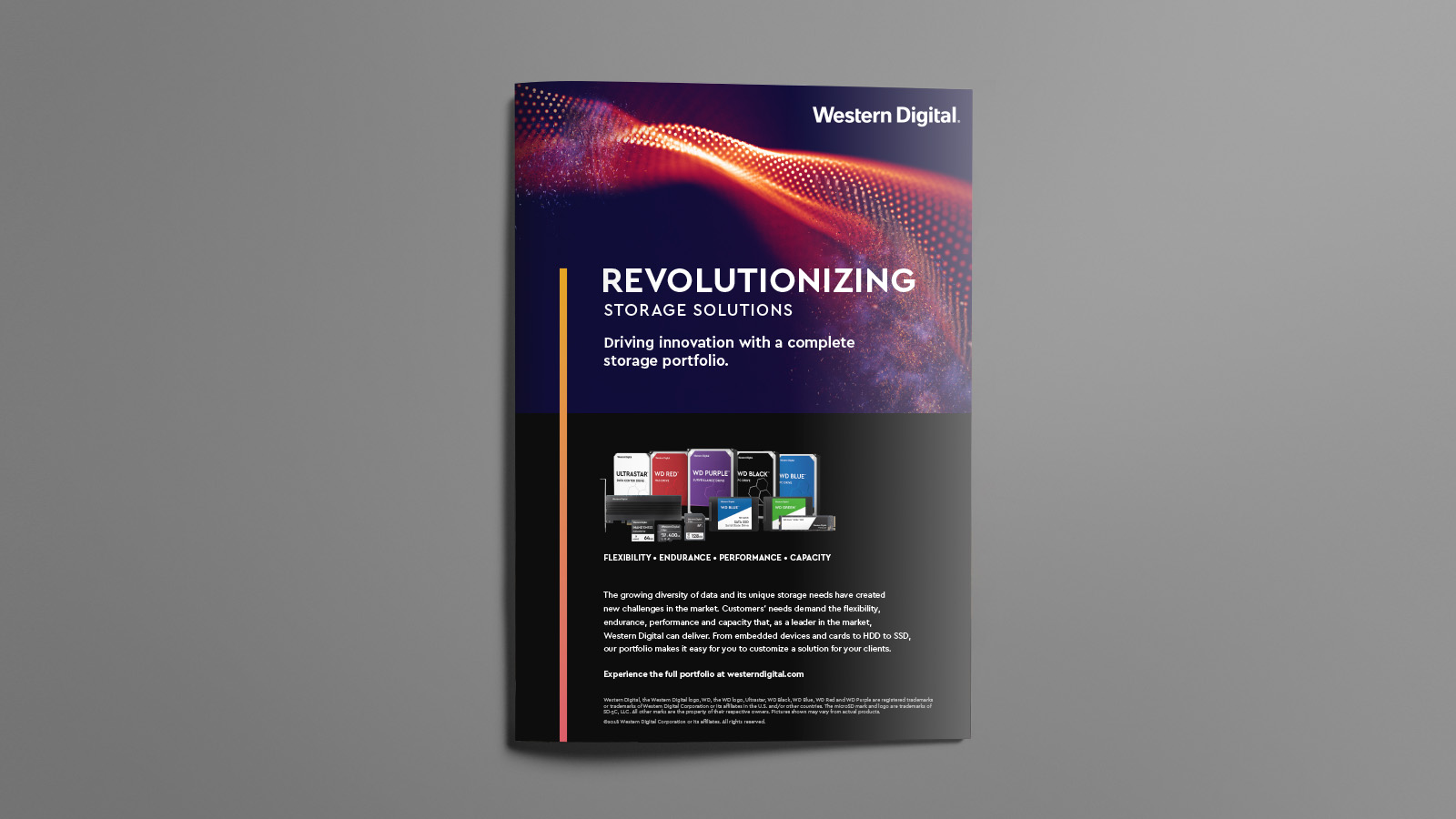 Print Ad
After settling on Revolutionizing Storage Solutions as our direction, we built out print, digital, and social deliverables for Western Digital.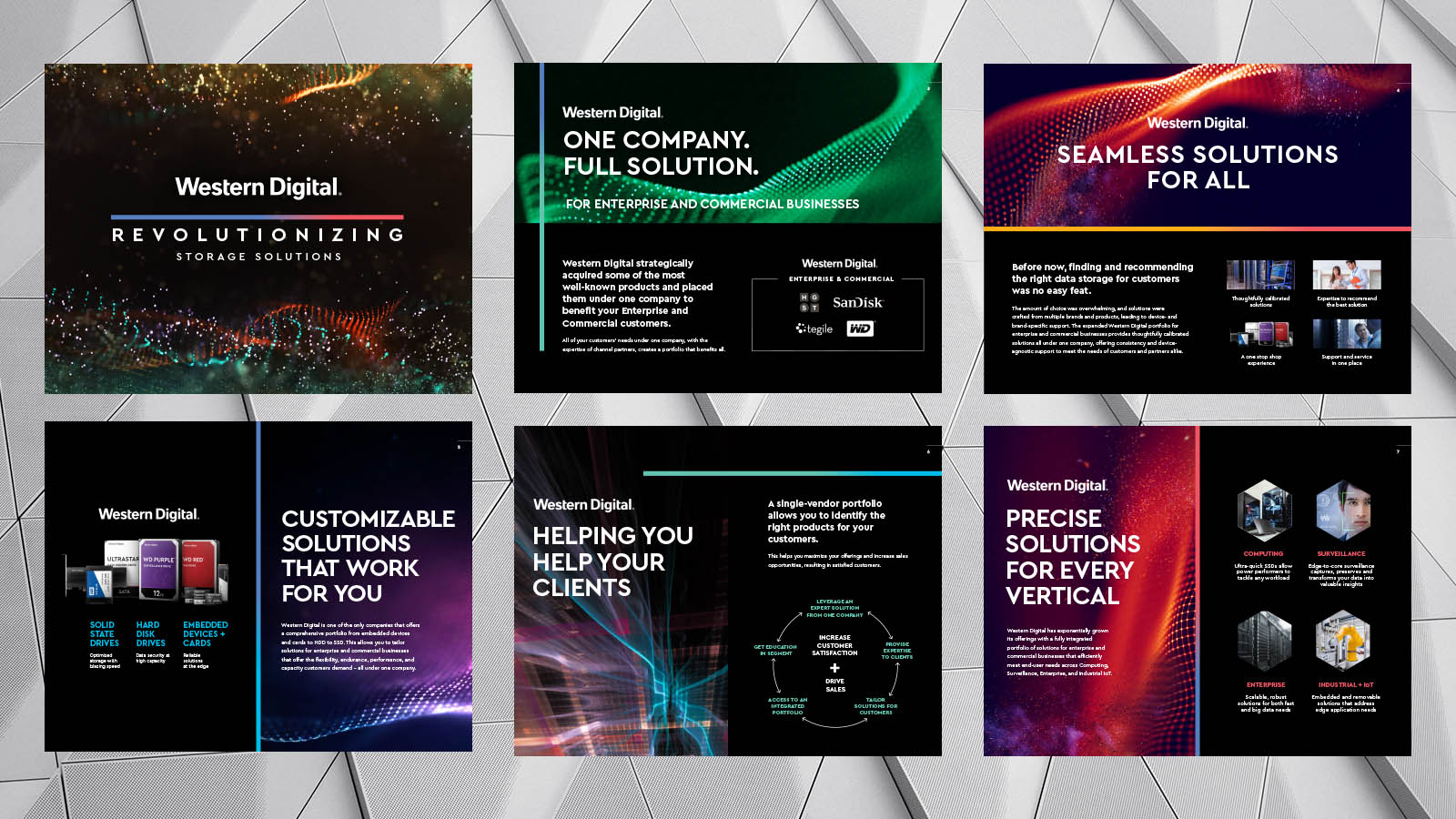 Sales Deck
We crafted a visually stunning sales deck for both B2B channel partners and distribution centers and B2C for salespeople in-store.
Digital Presence
As a digital company, Western Digital chose to focus much of its efforts on digital media buys. Above is an example of one of the banner ad sets we did, and below are a few emails we made.